BokicaBo playful ads
And so we've finished the newest BokicBo collection and just like the previous ones, it was tremendously exciting and fun to collaborate with friends both new and old.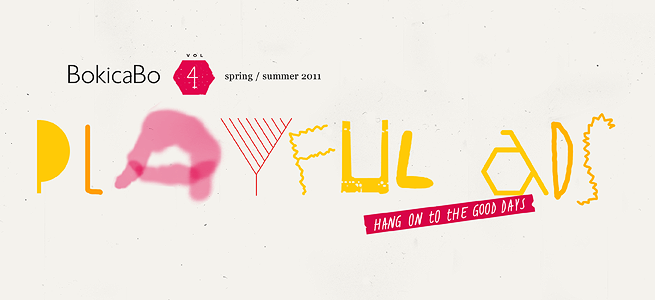 In order not to prolong or philosophize too much, I suggest you check out the website yourself:. Besides this, we've also created a landing page that will also allow you to easily browse the previous collections.
The new girls for this collection (who have btw - become our friends during the shoot) were found thanks to our Facebook page. Their names are: Marijana Katić, Jelena Šurlan, Milena Goševski and they've done an awesome job!
Besides them, a great portion of the work was done by Maja Josifović who has done some excellent and rather artistic copywriting. I've also bothered Verica Sokanović for all the typography seen in this collection. The make-up and hair-styling was done by my sister. The photos were the work of the Redakcija studio - Andreja, Borko and Marko (I have to say I've given Andreja a rough time as well during the shoot). Rename Shop - provided the jewelry made by Nikolina Kostur, and the super cool Dechko Tzar t-shirts are the work of the sibling duo Braća Burazeri - Nikola and Nenad Radojčić.
Thanx Vas ;)