After Summer Afternoon
Аs ever full of enthusiasm, we've managed to finish the new collection in the blink of an eye. The idea was to present Bojana's new collection through the usage of autumun colors, local fruits, edifying teasers, and the charming Marija Kolundžija. Marija also happens to be one of our close friends and is so dear to us that we've chosen to multiply her 24 times.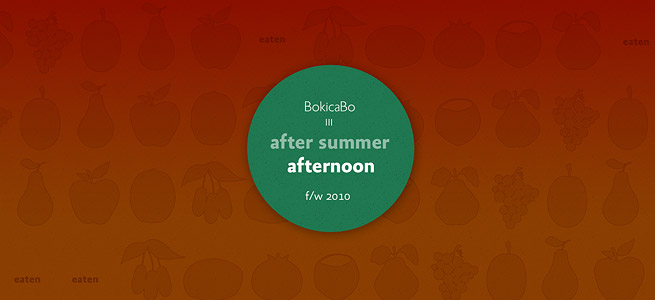 For most of the girls that have modeled for the photo-shoots this has been a relaxing and fun experience, as none of them are professional models. We've chosen to accentuate the natural spontaneity and beauty that these girls carry in themselves because that is exactly the type of spirit that Bojana's clothing line stands for.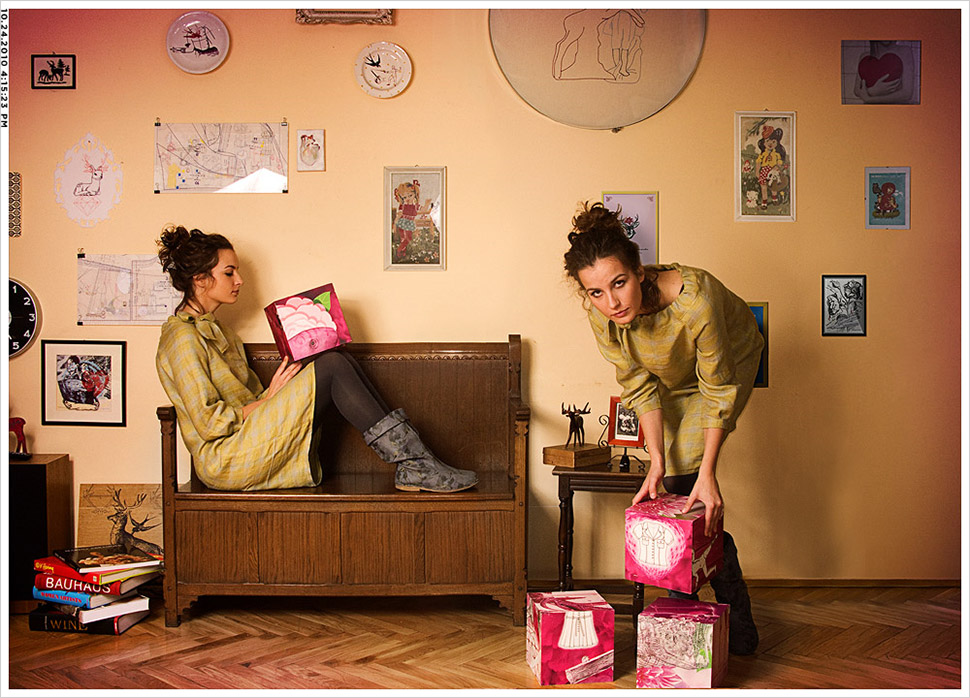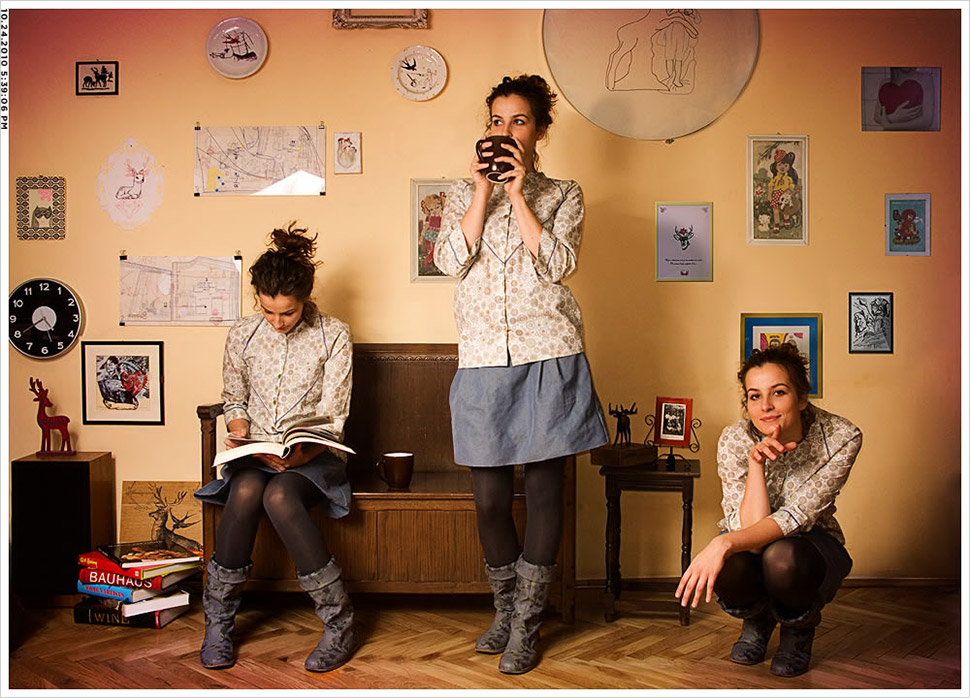 Oh, and by the way, let us let you in on a little secret. Bojana and I have been together for many years now and we really enjoy working together. To see more about our previous work check out the following websites below:
Translation: Vasilije Perovic